AI Can Offer Fast and Reliable Examination to Triage COVID-19 Patients-- A Multicenter Retrospective Study Reveals
- AI software for chest x-ray, Lunit INSIGHT CXR, showed sensitivity and specificity of 95.6% and 88.7% respectively, based on 279 COVID-19 positive cases across 5 Emergency Departments and 1 community treatment center in Korea - Study suggests potential usage in actual clinical practice, for efficient screening and reduced workload of medical staff
December 7, 2020
Seoul, Korea — A recent study published in a peer-reviewed journal, PLOS ONE, has shown clinical efficacy of an AI algorithm, Lunit INSIGHT CXR, for detecting COVID-19 pneumonia on chest radiography compared with formal radiology reports.
By using a South Korean medical AI company Lunit's AI software for chest x-rays(Lunit INSIGHT CXR), the study was conducted and revalidated by five different major medical institutions including Kyungpook National University Chilgok Hospital from the Daegu province of South Korea. Daegu is the southeastern city in Korea that had the highest number of COVID-19 cases during the rapid initial development of the cases earlier this year.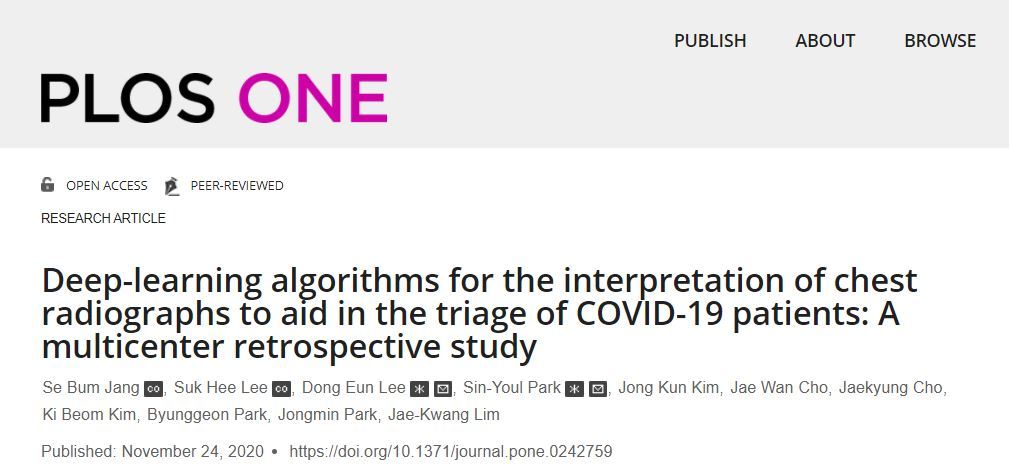 The study used actual positive cases from 5 Emergency Departments and 1 community treatment center in the region, between February 18 and May 1, 2020, when the spread began in earnest in the city. In total, chest x-rays of 279 patients were included in the diagnostic analysis. 
The results showed that the sensitivity and specificity of Lunit INSIGHT CXR recorded 95.6%, and 88.7%, respectively. No significant difference was observed in the AUROC value of the AI algorithm for the detection of COVID-19 with pneumonia compared with the radiology report.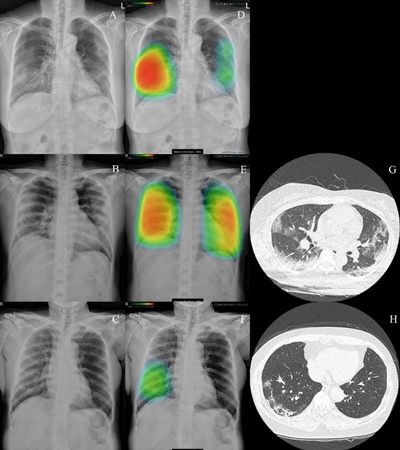 "Considering the previous AI-based studies for COVID-19 showed an average sensitivity of 80%, this study proves the AI algorithm is significantly improving its performance," said Brandon Suh, CEO of Lunit. "As the second and third wave of this pandemic is still on-going, Lunit INSIGHT CXR can potentially be used more actively in actual clinical practice in triaging and monitoring COVID-19."
"In pandemic situations such as the COVID-19, wherein medical resources and personnel are limited, the emergency medical system can be burdened considerably," stated Professor Dong-eon Lee, the corresponding author of the publication, from Kyungpook National University Chilgok Hospital. "To this end, AI that offers fast and reliable examinations can facilitate decisions regarding patient screening and isolation, thereby reducing the workload on medical staff."
Lunit INSIGHT CXR clinically analyzed more than 6.5 million images in more than 80 countries, and has an accuracy of 97 to 99% in detecting 10 major chest diseases such as lung nodules and pneumothorax. It is CE marked and clinically available in Europe, Middle East, Latin America, South East Asia, Australia, and New Zealand.